Het George Dumitriu Hazard Ensemble, een project dat in opdracht van North Sea Round Town is ontstaan, gaat de oostergrens over! Na de Laurenskerk en BlueCity/Tropicana, gaat de zeskoppige groep onder leiding van violist George Dumitriu op 15 oktober op het Duitse Enjoy Jazz 2022.
In Metropolink's Commissary creëert het ensemble een buitenaardse dimensie waar klanken ontwaken in de ruimte. Raphael Vanoli transformeert zijn gitaargeluid zal met elektronica. Bassist Lennart Heyndels kan moeiteloos schakelen tussen bas en analoge synths, wanneer veelzijdig drummer Frank Rosaly het geheel aanvult met verschillende percussieve patronen. Debuterend in het Ensemble zijn vocalist en cellist Anni Elif Egecioglu en saxofonist Pauli Lyytinen. Dumitriu zelf vervult de subtiele hoofdrol in de performance met zijn gesamplede altviool.
De avond betreft een dubbelconcert met Deense ambient-electronica artiest Sofie Birch en Poolse vocaliste Antonina Nowacka Het concert van het George Dumitriu Hazard Ensemble is een samenwerking tussen KulturTandem, Enjoy Jazz en North Sea Round Town.
Over Enjoy Jazz
Enjoy Jazz is een bruisend festival dat zich afspeelt in Heidelberg, Mannheim en Ludwigshafen, Duitsland. Het festival bestaat uit unieke concertmomenten, masterclasses, matinees, symposia, feesten en andere spannende projecten op exclusieve locaties in de drie stadjes nabij Frankfurt.
De pers over het George Dumitriu Hazard Ensemble 
Op 23 juni opende het ensemble de afgelopen editie van North Sea Round Town met een unieke performance in voormalig zwemparadijs Tropicana (nu, BlueCity). Journalist Jordi De Beule van het Belgische Jazz & Mo' was erbij en schreef:
Terwijl we ons vergaapten aan de indrukwekkende glazen koepel van de oude Tropicana bedachten we ons dat de akoestiek eerder een vijand dan een vriend zou worden. Maar dat was buiten de band gerekend. […] In het uur dat volgde, terwijl de zon onderging en het blauwe kunstlicht van de spots steeds meer de sfeer bepaalde, werden we ondergedompeld in een bad van geluiden dat bleef verrassen. De muzikanten wisselden ongemerkt van plaats en zelfs van instrument. Zo kwam het dat de zangeres plots achter je stond of je een bas hoorde uit de hoek waar daarnet de viool nog klonk. […] Of hoe unieke muzikanten in een unieke plek voor een unieke avond zorgden. Het openingsconcert van North Sea Round Town legde de lat meteen hoog voor wat nog volgt. En wij konden licht zinderend weer naar België.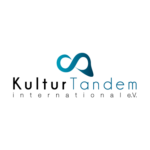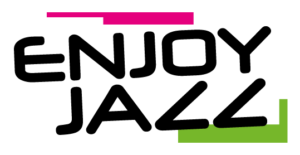 Recommended
Check hier onze gerelateerde opkomende programma onderdelen