SITP X WORM X NSRT: Sanem Kalfa Televizyon, Mabe Fratti & More (Artist in Focus 2023)
woensdag 28 juni 2023
V.a. €7,50
Agenda
Op woensdag 28 juni ben je als één van de eerste getuigen van de uitkomst van Sanem Kalfa's 'Televisyon' in WORM. Deze première is het resultaat van de residentie georganiseerd door Space is the Place, begin april 2023. Space is the Place is een Amsterdamse organisatie die als creatieve broedplaats voor experimentele jazz en geïmproviseerde muziek dient.
Samen met de in Nederland gevestigde Poolse pianiste/synth-speler Marta Warelis, Noorse bassist Ingebrigt Håker Flaten en Spaanse drummer Nasim López-Palacios Navarro (gevestigd in Nederland) zal Kalfa gedurende drie dagen verkennen en musiceren.
Kalfa licht alvast een tipje van de sluier op over de sound: "De muziek is geïnspireerd op waar ik naar luisterde toen ik opgroeide. Dat is Turkse pop/rock, traditionele muziek van de radio van mijn vader, muziek met Europese invloeden uit Turkse films en misschien ook de zondagse rituelen op tv met Turkse klassieke muziek. Die elementen vallen misschien niet zo op, maar ik weet zeker dat ze het geheel mooi zullen kleuren. De muziek zal voornamelijk geïmproviseerd zijn met de elementen en de rijkdom van deze smaken". Op 6 april kan je alvast proeven van een try-out in De Ruimte in Amsterdam.
Het concert is onderdeel van een bredere programmering. Mabe Fratti, Trio Giuseppe Doronzo, Andy Moor, Yannis Kyriakides, en Cirkelvormig bed.
Mabe Fratti
De gevierde Guatemalteekse cellist en componist Mabe Fratti keert terug naar WORM voor een full band show. Fratti's prachtige laatste release Se Ve Desde Aquí is een beslissende verschuiving weg van eerdere releases en "geïnformeerd door de esthetiek van rauwheid, en een vuilheid", met behulp van improvisatie en een droog, vaak op gitaar gebaseerd geluid.
Trio Giuseppe Doronzo, Andy Moor, Yannis Kyriakides
De enerverende en altijd fascinerende samenwerking tussen The Ex gitarist Andy Moor en "avant-garde Rebetika beoefenaar" Yannis Kyriakides is opnieuw te zien in WORM. Dit keer wordt het duo vergezeld door baritonsaxofonist en componist Giuseppe Doronzo.
Cirkelvormig bed
Circular Bed zijn Jorrit Westerhof op gitaar en Austeja Zvirblyte op trompet.
Over SITP
Space is the Place (SITP) organiseert een vooruitstrevende en avontuurlijke concertserie. Met De Ruimte (Amsterdam) als thuisbasis biedt SITP een creatieve broedplaats om de meer experimentele jazz en geïmproviseerde muziek te stimuleren, ook door genres en disciplines te kruisen. In 2023 is het project SITProductiehuis van start gegaan, dat verschillende musici ondersteunt met frisse, bruggenbouwende projecten.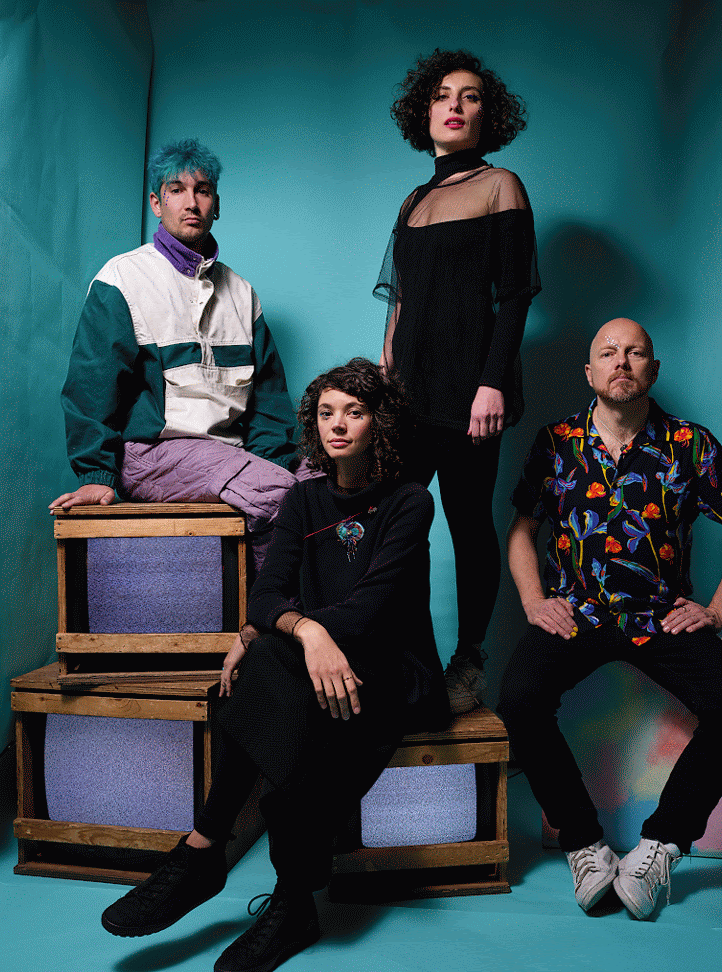 Recommended
Check hier onze gerelateerde opkomende programma onderdelen